Fill in your details below to download a free brochure
*Approved by Government of Maharashtra & Affiliated to University of Mumbai
Our programmes are designed to stimulate your intellectual curiosity and turn you into innovators in the field of your choice.
Students can avail any one of the following Free Studentships / Scholarships:
LEARN FROM THE FINEST MENTORS
Our faculty is unmatched not only in their experience but also in their spirit to nurture young minds. Added to that, we regularly organize guest lectures where leaders from different fields in industry, bring to our students, real-life industry insights.
With the latest teaching methods and modern infrastructure, we ensure that each student receives valuable instructions in a congenial learning environment through well-trained staff that adopt best practices.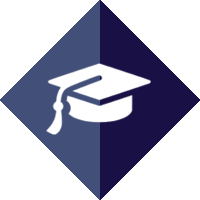 WIDE RANGE OF COURSES OFFERED
The availability of a variety of traditional and professional courses in all streams, ensures that students do not have to compromise at the very first step towards their desired career.

MODEL OF TRANSPARENCY
The College ensures transparency at all levels, from the admission process to evaluation and placements, thus helping every student and parent stay well-informed.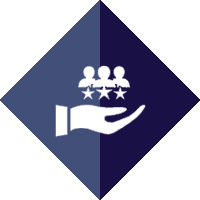 HIGHLY-QUALIFIED STAFF MEMBERS
Based on multiple rounds conducted by the HR, subject-matter experts/HOD and the Management, we ensure hiring people with high merit and ability.
I, Fatima Tabshir Shaikh, from Shree L. R. Tiwari Degree College of Science Commerce and Arts, wish to show my gratitude towards my college Principal Sir and Placement Cell Coordinator, Munira Ma'am, for what they have done for me in the last 3 years. I truly appreciate the time spent on me, helping me develop and build my career. I am really grateful to have such a supportive Principal Sir and coordinators, who always encouraged me and helped me to find a good job in a well-known company. This is the best institution that helps make us mentally strong and capable of facing the world. Thanks to Rahul Group of Education for giving wings to our dreams.
In Academic Collaboration with

OUR COLLEGES IN YOUR LOCALITY